Difference between revisions of "Spies"
From Astrolords
---
Revision as of 04:29, 26 January 2014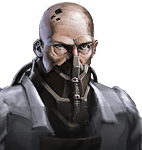 Киборги второй ступени производимые при модификации киборгов-рабочих на конвейерах Заводов Киборгов. Необходимы для исследования областей Облака Оорта и доставки на астероид найденных там ценностей. При дальнейшей модификации могут быть усовершенствованы до киборгов высшей ступени - шпионов.
добываются:
производством Хаббитата;
за выполнение заданий.