Help with payments
From Astrolords
The player can see their current deuterium balanсe in the top panel. To purchase more deuterium, they need to press the "Purchase" button.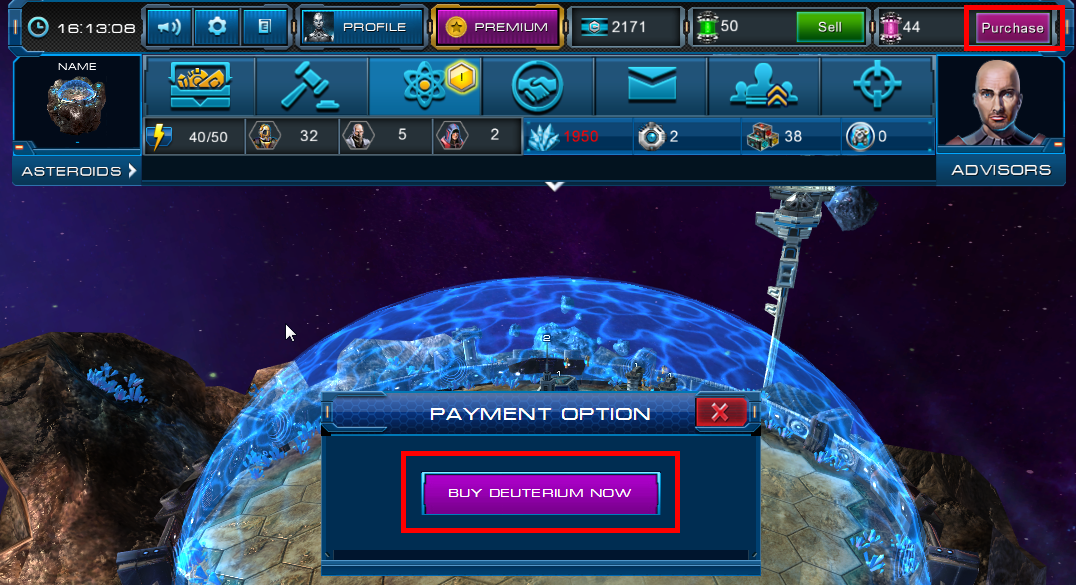 In their cabinet, players can purchase 6 different deuterium packs using 5 currencies such as GBP, EUR, USD, CHF and CAD.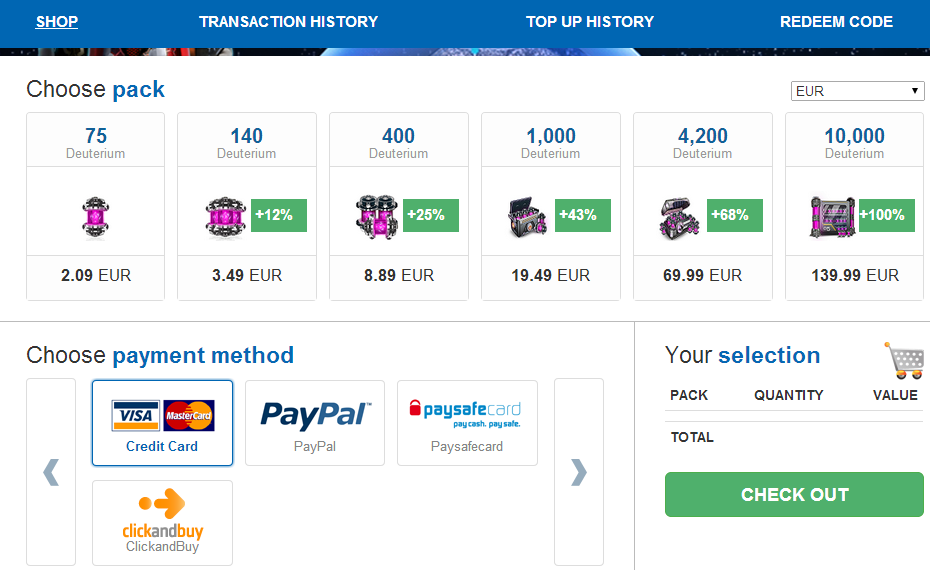 Players can check their transactions and top-up histories: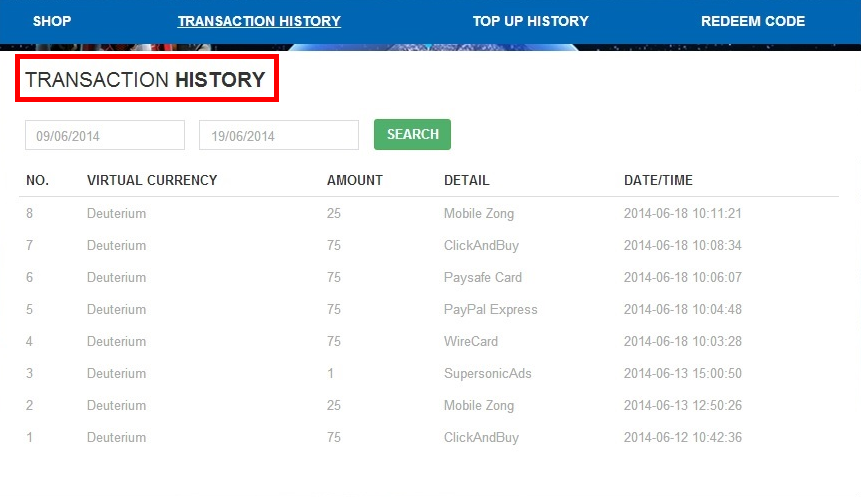 If there is any issue with a payment, players can check the support page: http://tr.astrolords.com/support

iOS build is supported by iTunes Store: In-App Purchases
Ways to Purchase
There are 2 ways to purchase things in the game of Astro Lords: Oort Cloud.
Players can use:
iPhones, iPads or iPod touch and make purchases from within the app if their device has iOS 3.0 or later.
When they do so, they can see a dialogue with the item's name and cost. To make a purchase, the player needs to tap "Buy" and then enter their iTunes Store password.
If the player earns or finds tritium in the Oort Cloud, they can convert it to deuterium 1:1.
To do this, the player needs to hit "Sell" in the top panel to open Converter window.