Player profile
From Astrolords
Player profile is a personal card of each player in the game of Astro Lords: Oort Cloud. To access their profiles, the player needs to click "Profile" in the top panel.

In the profile window, the player can:
See their statistics
Look at their inventory
Change their avatar
Change account settings
Replay battles
Log out
They can also see their Captains, ships, awards and gifts there.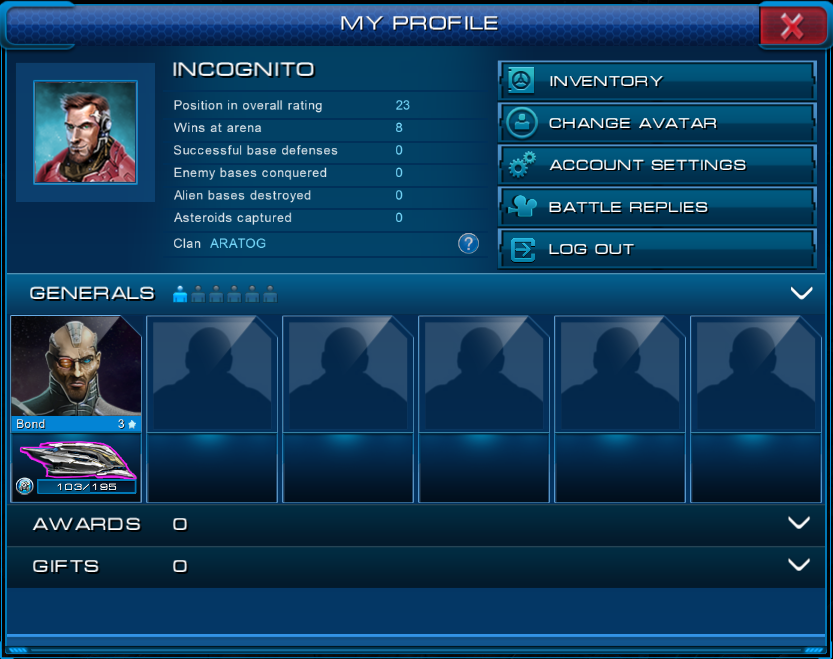 Avatar Change
The player can change their avatar in game. To do this, they need to press the Profile button in the top panel and then press Change Avatar button in the new window.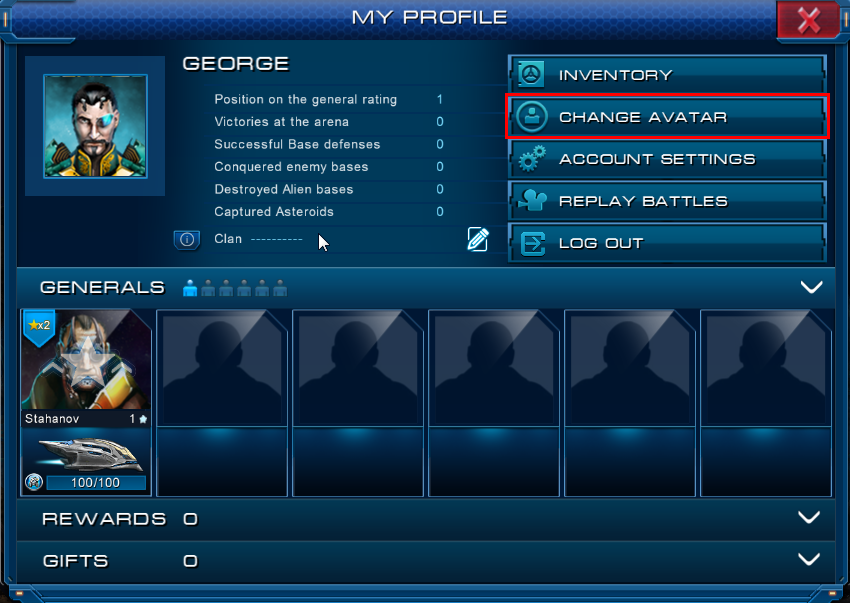 Mutual tab allows the player to choose a free avatar.
Premium tab allows the player to pick a Premium avatar.
Note: the player needs to have their Premium account activated before picking a Premium avatar.

The player can also upload their own avatar from their computer. To do that, the player needs to:
1. Press the Load button.
2. Find their avatar image on their computer.
3. Press Open.
After that this image will appear in the avatar list, and the player will be able to select it.
Format:
maximum file size is 256К.
.jpg, .png, .gif and .jpeg files are converted to .png files.